When: 1-9pm, Saturday, October 19, 2019
Where: Schaver Recital Hall, 4810 W Hancock, St., Wayne State University, Detroit
What: Lectures, demonstrations, performances. The Unrecordables is a concert series featuring electronic music created for a live experience held at Wayne State University. Organized by Joo Won Park. Full details, here.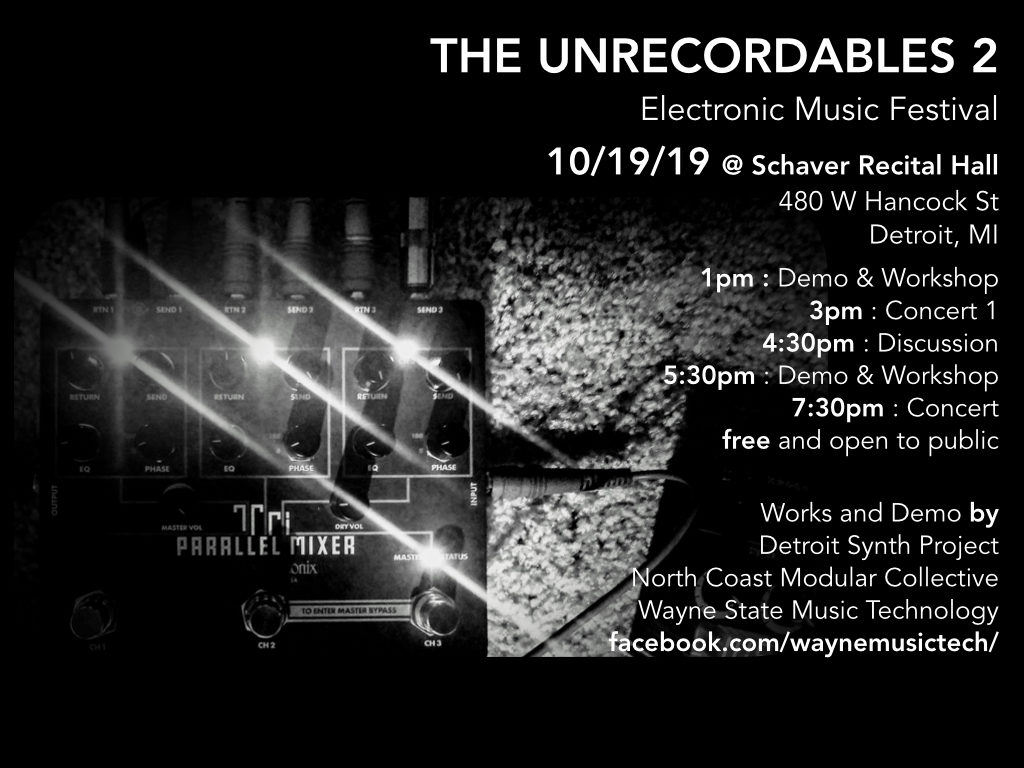 During the 1pm Demo & Workshop time NCMC will present, "The North Coast Approach to Instrument Design"
The 3pm Concert 1 time slot will feature a 3-person relay team from the NCMC core organizer's group.
At 4:30, NCMC and AFRORACK will lead a discussion on the role of community in instruments and music.
AFRORACK will present a workshop during the 5:30 sessions on, "Reactive Systems Of Unending Change."
The evening is closed out with a 7:30pm set of concerts, including TheTimeRipper and John Duffy of Pato y Pato.